4 tags
Notions & Notations of a Novice Cook: Making... →
peegaw: When Brigid from DIGITAS first e-mailed and told me about "Snack Hack", a project where you create a dish using two or more Mondelēz International (formerly known as Kraft foods Inc.) products to add to the already drool-worthy spread at Snackworks, the first thing that came to mind…
"For now I ask no more than the justice of eating."
– -Pablo Neruda
6 tags
MOQUECA - BRAZILIAN SEAFOOD STEW
Moqueca is a Brazilian seafood stew. Since it was Fat Tuesday this week and right before Carnival, it seemed appropriate to plan to make a dish from such a sensual country. Flecked with tomatoes, onions, garlic, cilantro, and chives, Moqueca is sultry, easy, and reddish to hint of passion and love. I based my version on the Bahia state which uses coconut milk to add a rich silkiness and draws...
6 tags
6 tags
CHORIZO WITH RED AND FIGS
1 pound chorizo (Spanish sausage), cut into 1" pieces 1 small onion, sliced lengthwise 1 tablespoon olive oil ½ cup red wine 1 can figs (or 2 cups dried figs, soaked and chopped)  ½ cup sugar ½ cup red wine vinegar 1 stick cinnamon ½ teaspoon cloves Heat the oil in a medium saucepan and add the chorizo and onion; sauté until golden brown. Add red wine, sugar, vinegar, cinnamon,...
5 tags
LOBSTER WITH A VANILLA AND SWEET CHILI BUTTER...
Serves 2   Lobster with Vanilla and Sweet Chili Butter Sauce 1 Lobster, steamed and shelled – claw meat, lobster tail,   cut in half 2 tablespoons butter allspice 1 teaspoon vanilla paste fresh cracked pepper 2 tablespoons sweet chili sauce Juice of one lime   Sauté lobster meat in melted butter. Sprinkle lightly with allspice, fresh cracked pepper; stir in sweet chili sauce,...
8 tags
Lime, wine and dine in Trinidad & Tobago on...
1 tag
Watch
afro-vegan: Here is the Scion commercial that features Bryant Terry.  It starts airing nationally tonight.  He think's it will be playing during Big Bang, Conan, and Portlandia. MAKE EVERY SECOND COUNT! 
11 tags
5 tags
"Cooking is one failure after another, and that's how you finally learn."
– ~ Julia Child
9 tags
CURRY SEARED SHRIMP WITH TROPICAL MUSTARD SAUCE
With Valentine's Day approaching, menu planning for love or libido are of the essence. My attitude is to make sure the meal preparation is easy yet memorable. This easy appetizer uses curry, a bit of salt, rough ground garam masala spice, and olive oil to sear jumbo, wild shrimp. The sauce is  made from equal parts The Gracious Gourmet's  Tropical Fruit Spread (you can use mango chutney...
3 tags
"I am not a glutton - I am an explorer of food"
– ― Erma Bombeck
Watch
3 tags
Global Local Gourmet Meets Public Kitchen →
Inspired by the family kitchen as a gathering place, Public Kitchen invited Upham's Corner and Dudley Street residents to feast, learn, share, imagine, unite and claim public space. Hundreds joined us as the Public Kitchen launched a week of fresh food, cooking classes & competitions, a mobile kitchen and Hub, food-inspired art and much more… Public Kitchen was an intervention aimed...
4 tags
2 tags
"Half the costs of illness are wasted on conditions that could be prevented."
– ~ Dr. Joseph Pizzorno
4 tags
3 tags
3 tags
6 tags
PLUM, WALNUT & TARRAGON CAKE
I am not the biggest fan of plums. Even though I can appreciate their jewel tone colors, fragrant aroma, and sticky feel, the texture as an eating fruit is much to be desired. However, at the farmers market one week ago, I could not resist canary yellow plums and my mom also bought some brilliant amethyst colored ones. I used the yellow plums in fresh spring rolls with vivid red shiso leaves. My...
2 tags
2 tags
2 tags
"A meal, according to my understanding anyhow, is a communal event, bringing..."
– - Wendell Berry
1 tag
3 tags
Interactive map from Epicurious to help you find... →
3 tags
1 tag
2 tags
"There is a facile view that our green commitments – to tackling climate change,..."
– Former UK Energy Secretary, Chris Huhne this week in the Guardian. (via benvironment)
2 tags
WORKING CLASS FOODIES: Julia Child Is on The iPad.... →
baddeal: We need digital versions of these cookbooks: Modernist Cuisine: 51.3 lbs The French Laundry (Keller):5 lbs Under Pressure (Keller): 4.4 lbs Ad Hoc (Keller): 5.4 lbs Bouchon (Keller): 5.3 lbs Alinea: 6.6 lbs Noma: 4.8 lbs On The Line …
4 tags
3 tags
Crowd-Finance Your Favorite Local Food Businesses;... →
localfoodlab: "Credibles" is a new type of investment model that offers an alternative way to invest in the local food system. The service, offered by Slow Money and powered by Clearbon, benefits small, sustainable food-related businesses like farms, restaurants and artisanal stores. Customers offer crowd-funding and are paid back in-kind, with edible credits, or "Credibles."
2 tags
"The pleasure of eating should be an extensive pleasure, not that of the mere..."
– — Wendell Berry (via emmieo)
Feast and Food Fetes
Arizona: 34th Annual Scottsdale Culinary Festival (April 17-22) Virginia: 64th Annual Shad Planking (April 18) Florida: United Way Miami Wine & Food Festival (April 18-21) Louisiana: 13th Annual Catfish Festival (April 19-22) New York: Adirondack Festival of Food and Wine (April 19-22) Texas: 2012 Galveston Island Food & Wine Festival (April 19-22) Alabama: 14th Annual Lebanese...
5 tags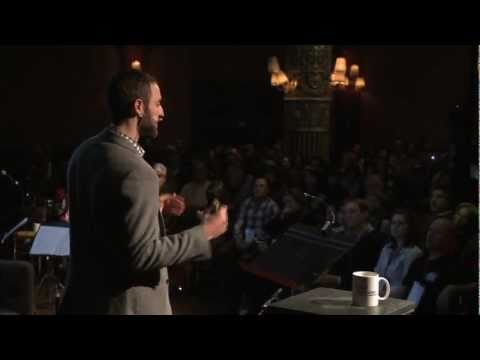 5 tags
5 tags
Corn Chips, Garnished and Sauced. Loco? Right. →
Tostilocos, a baseline Tijuana street food of toppings layered on corn chips, is gaining popularity in stateside communities where Mexican immigrants settle.
5 tags
Ringing In Norouz, A Time For Family And Good Eats →
It's the first day of spring, and for most people, that means, longer days outside, getting out the garden tools, and the beginning of barbecue season. But for Iranian-Americans and for others from the Middle East, Central and South Asia, today is the beginning of a New Year. The holiday is called Norouz. In Persian, it literally means a "new day." It's seen as a...
4 tags
Food Events This Week!
Food Events This Week! Arizona: Western Candy Conference (March 21-25) North Carolina: Encore Restaurant Week (March 21-28) Texas: Taste of Rockport (March 22) Louisiana: Louisiana Crawfish Festival (March 22-25) Maryland: Beer, Bourbon and BBQ Festival (March 23-24) New York: Amber Waves of Grain Homebrew Competition (March 23-24) Pennsylvania: Pittsburgh Farm to Table: Keep it Real, Keep...
"When you have the best and tastiest ingredients, you can cook very simply and..."
– Alice Waters (The Art of Simple Food, 2007)
5 tags
Crispy Cajun Chickpea Cakes →
3 tags
2 tags
St. Patrick's Day Around the World →
Take a look at how the world observes one of the most celebrated international holidays on the planet - the glorious St. Patrick's Day. From Seoul to New Zealand and Birmingham to Grenada, the 'wearin' o' the green' is now a world-wide event embraced by dozens of nationalities. 
4 tags
Happy St. Patrick's Day
St. Patrick's day is a celebratory religious feast day and anniversary of the patron saints death in the fifth century. This holiday has been observed for over 1,000 years. Falling during the Christian Lent season, Irish families traditionally went to church services in the morning and would party in the afternoon. The Lenten tradition of not eating meat were relaxed so people could eat,...
5 tags
Watch
The History of St. Patrick's Day 
3 tags
8 Must See TED Talks about Sustainable Food →
agoodearth:
2 tags
2 tags